ROB|ARCH 2020: ON-SITE ROBOTICS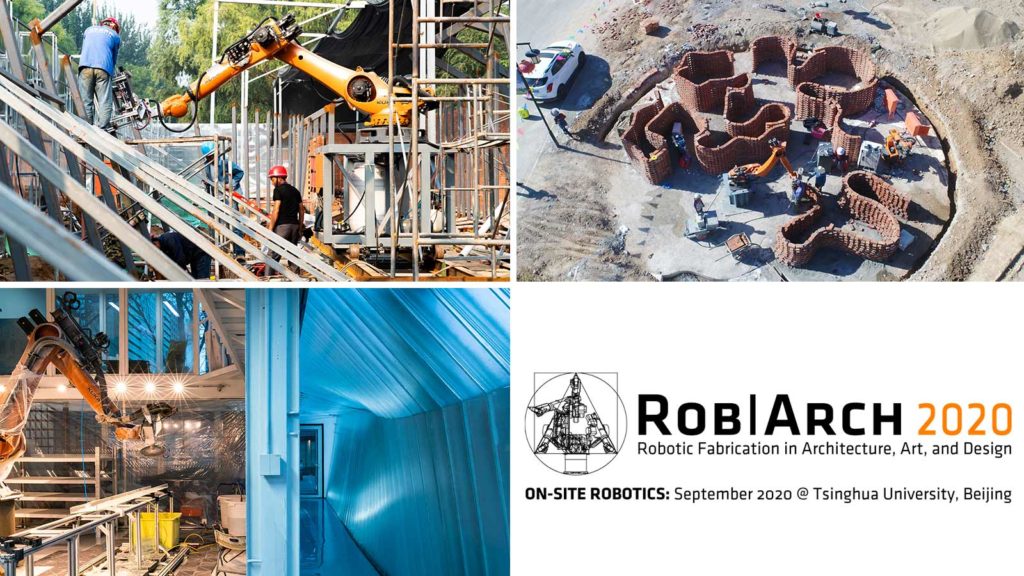 Abstract Submission: January 9th, 2020
Full Paper Submission: February 9th, 2020 
Within the emergent field of research and design utilising robotic technology, the true potential is being explored deeper than ever before. Not only within the confines of research and development of high-end technology companies, but also through real world applications on construction sites the globe over. Boundaries between design and construction are beginning to blur as these technologies play an ever-increasing role from conception to physical realisation.
Now in its eighth year, and after successful events in Vienna, Ann Arbor, Sydney & Zurich, the ROB|ARCH 2020 conference will be hosted by Tsinghua University in Beijing. The theme of this year's conference and workshops is that of "On-Site Robotics". Currently, a broad term that refers to creative use of automated systems to perform tasks in construction or the adaptation of existing technologies designed for laboratory environments to the complex and unpredictable scenarios on construction sites.
This wide array includes, but is not limited to, industrial robotic arms, drone systems, walking robotic systems, autonomous rover platforms and 3D printing solutions. This extends to include the vast underlying technologies used to drive these digital design technologies including computational & parametric design, artificial intelligence, machine learning, human-machine collaboration and network digital streams.
We believe that this emergent field of research and application will lead to a significant paradigm shift that will improve the quality and capacity of all architecture, construction and engineering industries. The Association for Robotics in Architecture and Tsinghua Architecture School now invites researchers and practitioners to submit papers until February 9th, 2020.
For submission guidelines and detailed information, visit our submissions page.